What Is Friends of the Little Bighorn Battlefield About?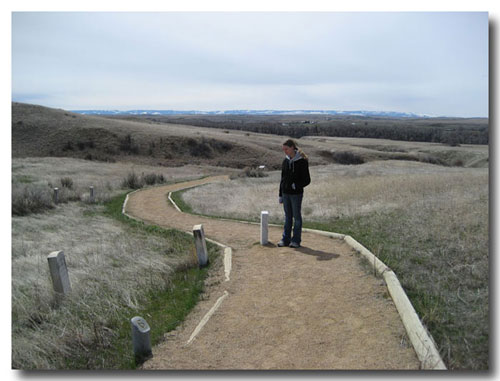 Kendra on Deep Ravine Trail March 2010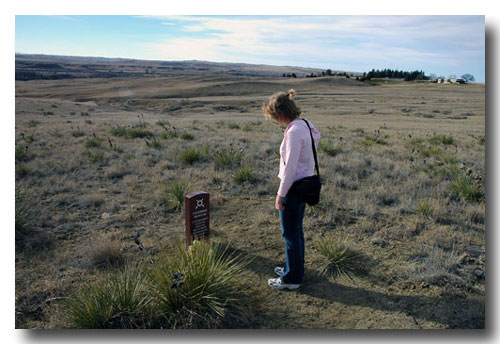 Megan at Lame White Man marker February 2005
Kendra and Megan were both in a moment of deep reflection when their fathers took these photos. They had no idea their photo was about to be taken (the posed photos are below). These prized photos capture what Friends of the Little Bighorn Battlefield is all about.
From the beginning, Friends felt it vitally important that both sides of the story of the Battle of the Little Bighorn be told. And, we must remember and respect all of the soldiers and warriors who fought and died there.
Our membership is comprised of great people who feel the same way. If you would like to join us, please click on "Join Friends".