Order Here for International Orders Only
Available again in its third printing -- includes a new map and a "keepsake" of the original Kill Eagle map that will be laid in the front cover of the 3rd printing. It is 8x10, in color on coated stock with details of its discovery on the reverse.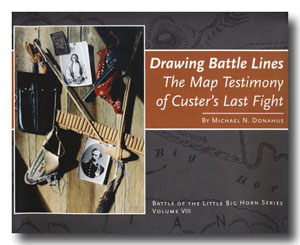 One book is only $93.00 ($49 + $44 S&H)
Two books are $142 ($98 + $44 S&H)
Including shipping and handling
20% off regular price
Choose quantity and press Buy Now button to order
Note: Shipping overseas is $44 for one book or two (shipped in same box)
Order your copy today. Please allow 5-10 business days for delivery (international shipping could take a few days longer). All proceeds from the sale of this book helps Friends assist NPS at Little Bighorn Battlefield National Monument.
Thank You For Your Order