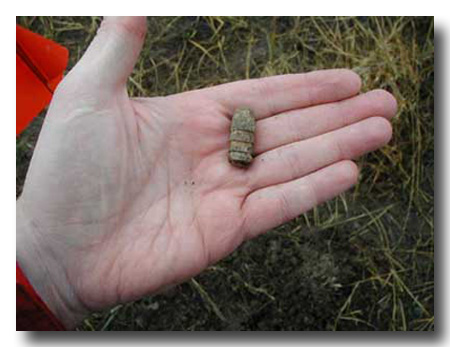 Update January 15, 2011: The Little Bighorn Oxbow Survey.
Archeology is what keeps the Little Bighorn Battlefield interpretive staff busy these days. After the digs of 1984-85 much new information came to light regarding Custer's Last Stand: spent cartridges, fired bullets, personal items, and human remains uncovered from the shallow earth began to unravel mysteries. More digs followed in 1989 and 1994.
I worked as an interpreter during the 1985 summer season. How we explained the battle to the visitors was very much different from today due to the digs.
September 2004 saw a complete battlefield road survey with 350 battle related artifacts discovered.
If you're interested in this subject, then archeology is really a must. I hope you enjoy this section of our web site.
Warmest Regards,
Bob Reece