The Store Is Always Open
Plenty of books and videos to choose from covering the Little Bighorn, Custer, Sitting Bull, Crazy Horse and more.
Your purchases help the Friends support projects at the battlefield. Thank you!
Books / Videos:

Visit our store for all the latest and past great books and videos about the Little Bighorn and save up to 40% on some products.

Battlefield Archeology Books: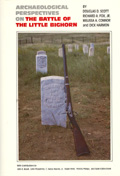 Archeological studies at the battlefield are always fascinating. For the best books to buy regarding the archeological digs at Little Bighorn or battlefield archeology in general.

Clothing / Gift Items: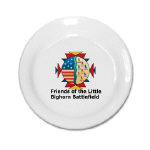 We offer unique gift merchandise including polo shirts, mugs, mouse pads, Frisbees (as shown) and much more.

Upton & Sons Books: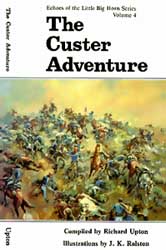 Offering even lower prices! We offer the great books on Custer and the west from Upton and Sons -- and at 10-20% off the listed price. Some available for international ordering.

__________________
Available Again In Its 3rd Printing

"Drawing Battle Lines" is 20% off listed price
Plus -- We now have international shipping for Drawing Battle Lines.
Go Here for U.S. Orders Only of Drawing Battle Lines
__________________
Go Here for International Orders Only of Drawing Battle Lines
__________________